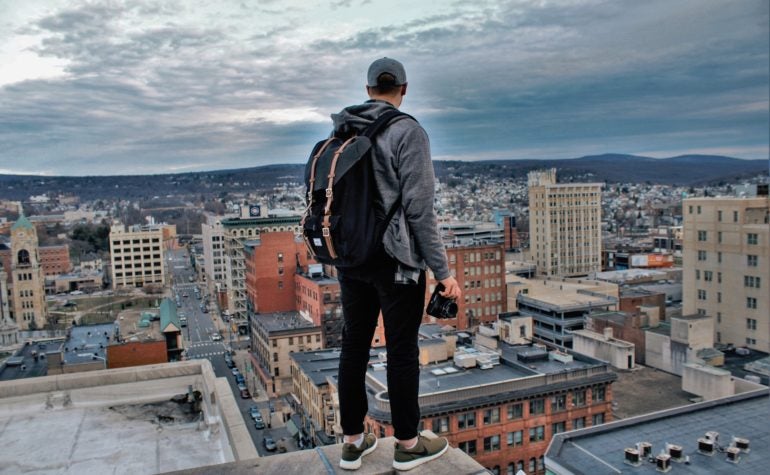 Peter Christy, former analyst at 451 Research, helps us find the edge and understand the platforms that will make it more accessible.
Editor's Note: This is a guest post from an industry expert. The State of the Edge blog welcomes diverse opinions from industry practitioners, analysts, and researchers, highlighting thought leadership in all areas of edge computing and adjacent technologies. If you'd like to propose an article, please see our Submission Guidelines.
As an early CDN analyst, I've studied "edge" computing for nearly twenty years. It's not a new topic, but has become more visible today with the emergence of IoT, Machine Learning and other applications that benefit from services near the device. For those newer to the topic, an obvious question is exactly where is the edge? I wish I could give a simple answer and just point at the location, but I can't. It's more complicated (and more interesting) than that. And it's why I believe that platforms that deploy and manage code at the edge will play an important role.
Where Exactly Is the Edge? It Depends…
From the perspective of the user of an application (person or device), the edge of a network refers to the parts of the network "nearest" to you as measured by the access performance through the network. Whether or not being near the edge makes a difference for your application depends both on the network demands of that application and on the performance of the network. For most applications that run entirely within a data center, the internal network is fast enough, and everything in the data center is adequately "nearby" (of course there are exceptions like high-performance trading and high-performance grid computing where the location within the data center matters.) The Internet, however, is an entirely different matter because Internet performance is far more problematic than LAN network performance within a data center.
There are some edge applications where the location is clear. If you want to do automatic braking for a car, the application has to run in the car. But what about other applications? Many cloud applications will benefit from services running closer to the edge, but in which exact location should they run? It isn't obvious because the choice is necessarily complicated. We can easily envision scenarios where we want to store data and perform computation nearer to a connected device than in one of today's large cloud data centers (e.g., IoT, machine learning and AI, autonomous systems and augmented reality systems), and hence where want to be closer to the edge.
Picking a Location is Like Picking a Hotel in LA — or Even More Difficult
As a way to understand the complexity of picking an edge location for any given workload, consider the analogy of visiting Los Angeles on a trip that combines business and pleasure, and asking an LA friend where you should stay. Your friend couldn't possibly give you a meaningful answer without asking a few more questions: How are you arriving? Where and when are your meetings? Do you have particular restaurants, museums or performances you want to include? Like the Internet, the Los Angeles area offers an amazingly rich set of resources, and when there isn't any traffic, all are reasonably accessible. But also like the Internet, the traffic in LA is often anything but perfect, and at the worst times even short trips can take what seems like forever. And your friend also couldn't give you a good answer without asking about prices and priorities: if you can't do it all, what is most important? Is the cost of the hotel an issue (is your expense account unlimited or are you on a government per diem?) Picking the right hotel in LA is interesting and complicated.
Now imagine picking the ideal location for your workload at the edge, in real time, under continuously changing conditions. It's even harder than picking a hotel but the issues are quite similar: how valuable is it to execute closer to the attached device (what is the tangible value?); What other applications or services do you need to connect to? How much are you willing to pay if edge computation is more expensive?
Edge Platforms are an Answer
A critical part of effective application development is focussing your effort where it counts the most, for example, where it provides the most business value or differentiation. Operating systems and cloud platforms are designed to do all the other tasks and it makes sense that edge platforms will be a key enabler for edge computing as well.
By and large, edge platforms will complement, and be used in conjunction with other platforms (e.g., the existing cloud platforms). The edge will be exploited by moving specific application components onto an edge platform or embedding edge services in an existing application. Some applications will run entirely on the edge as well.
In all cases, edge platform will discover and manage available edge resources, provide services to deploy and manage customer code running at the edge, provide integration services with other platforms, and presumably provide new services based on new capabilities at the edge, such as integration with the cellular infrastructure. Technology costs have come down far more rapidly than programming costs,, so platforms that simplify application development play a key role in ensuring we continue to benefit from cheaper technology by reducing the application development cost. It would be very surprising if the same isn't true for edge computing.
Peter Christy is an independent industry analyst and marketing consultant. Peter was Research Director at 451 Research and ran the networking service earlier, and before that a founder and partner at Internet Research Group. Peter was one of the first analysts to cover content delivery networks when they emerged, and tracked and covered network and application acceleration technology and services since. Recently he has worked with MobiledgeX, a Deutsche Telekom funded, Silicon Valley located startup that is building an edge platform.
Opinions expressed in this article do not necessarily reflect the opinions of any person or entity other than the author.